FAQs
Can I cancel my order?
Cancellations are not currently allowed. Please only click the "Complete Order" button once to avoid multiple purchases.
Can I change something on my order?
Assuming the desired change is acceptable, please e-mail rrwmerch@gmail.com immediately. Once we have processed your order, we will be unable to make any changes.
When will my order ship?
Fulfillment times may vary due to availability of merchandise. Please allow up to two (3-5) business days for order processing and verification.
How often does Road Runners World Global™ clothing restock inventory?
Unfortunately, we are unable to provide restock dates at this time. Please follow us on Instagram @RRWMerch for any future restock and/or release dates.
Can I contact Road Runners World Global™ clothing directly about bulk or custom? orders?
Please e-mail rrwmerch@gmail.com with any questions or concerns regarding your order. Please keep in mind that our online customer service hours are Monday through Friday (excluding holidays) from 9:00 a.m. to 5:00 p.m. (CST).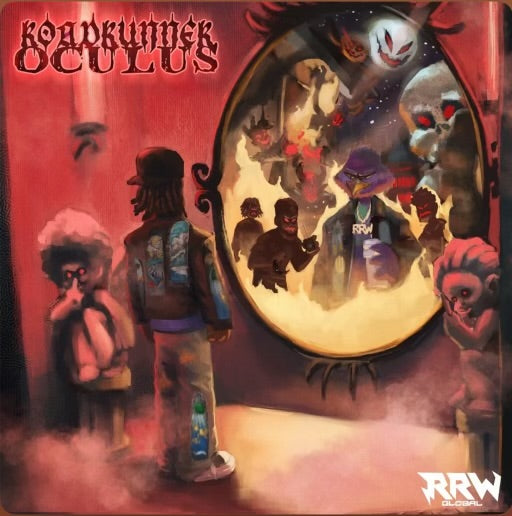 ROADRUNNER OCULUS OUT NOW